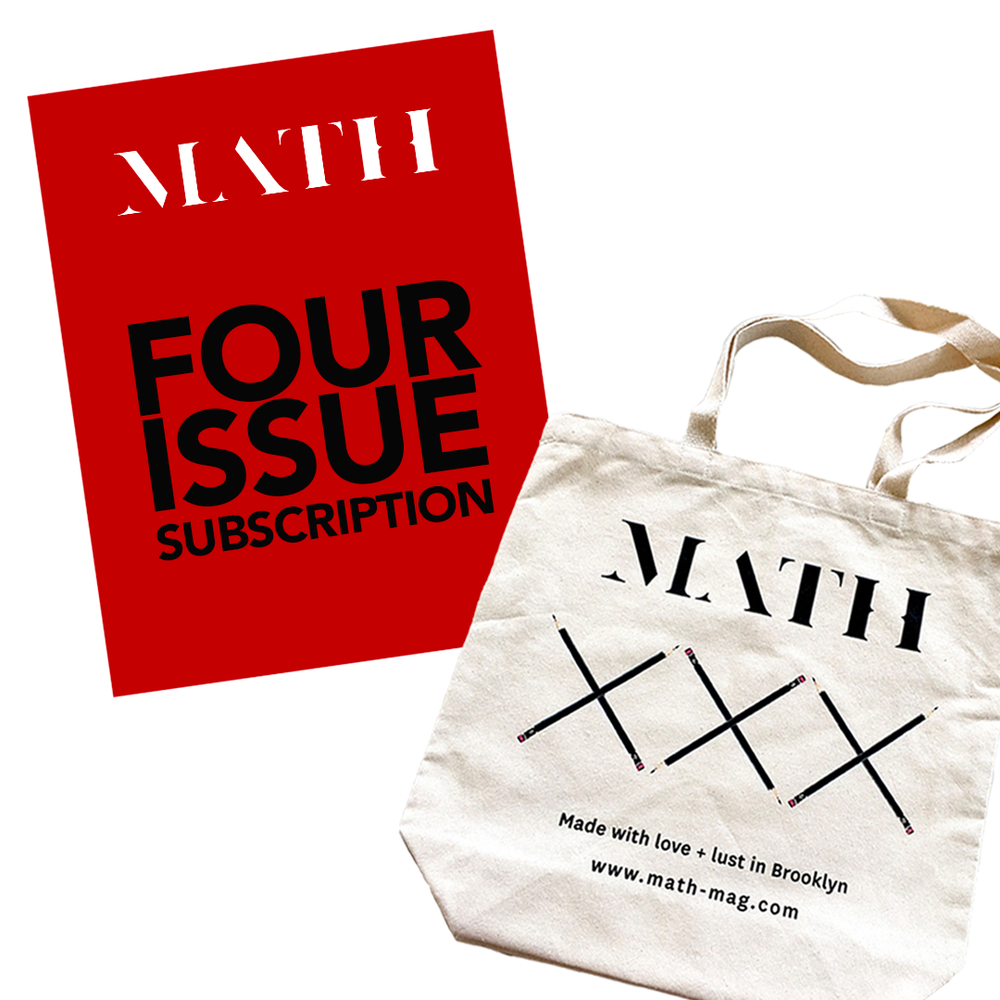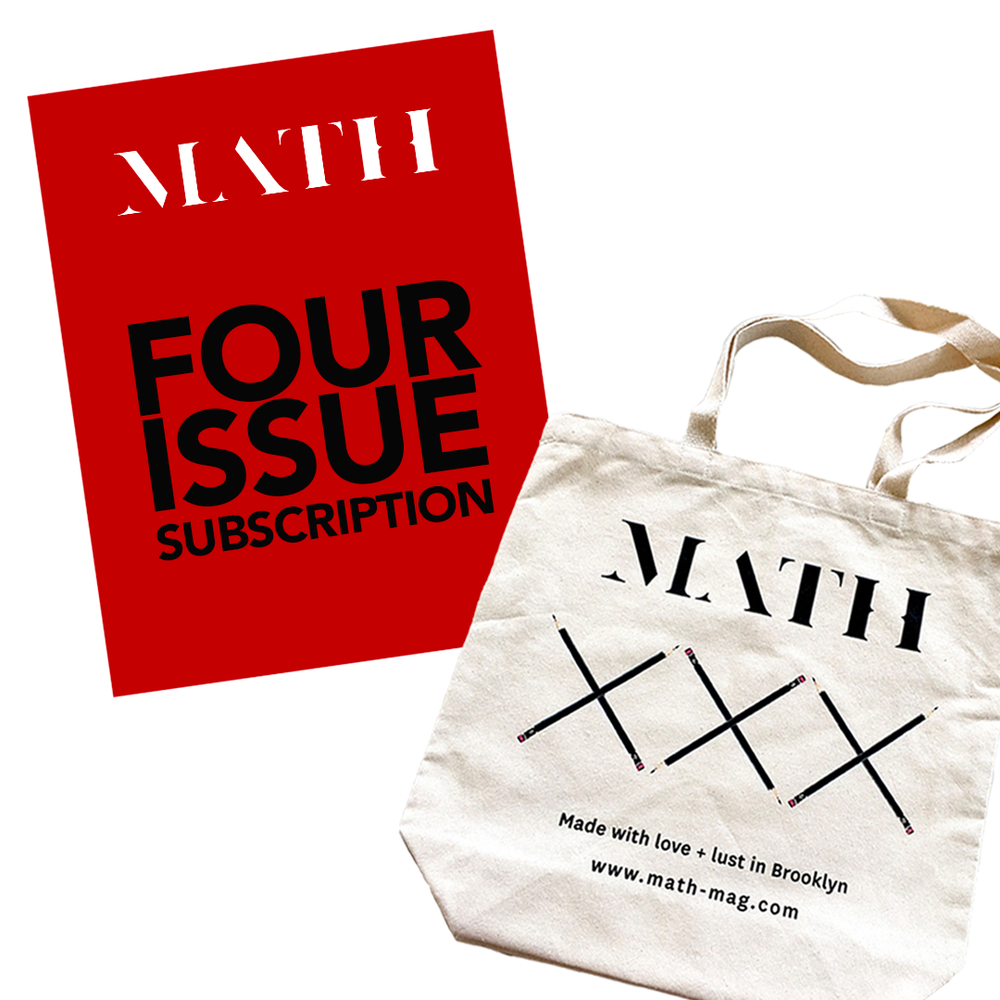 Math Magazine, One Year Subscription + Tote (US ONLY & ONLY AVAILABLE ONLINE)
$99.00
To be absolutely clear: This is a porn magazine! This is not about Math.
This offer is available only our site!
Pay once and get your favorite dirty mag all year long and get the official Math Magazine tote!
Screenprinted by KAYROCK in Brooklyn on ECO BAGS Everyday Shopper Canvas Tote Bag. Made of recycled cotton canvas.
19" wide x 15.5" tall with a full 5" gusset
Over-most shoulders - 22" handles
Double stitched on all seams for durability
Tote made in India under the Fair Trade Fair Labor policy.